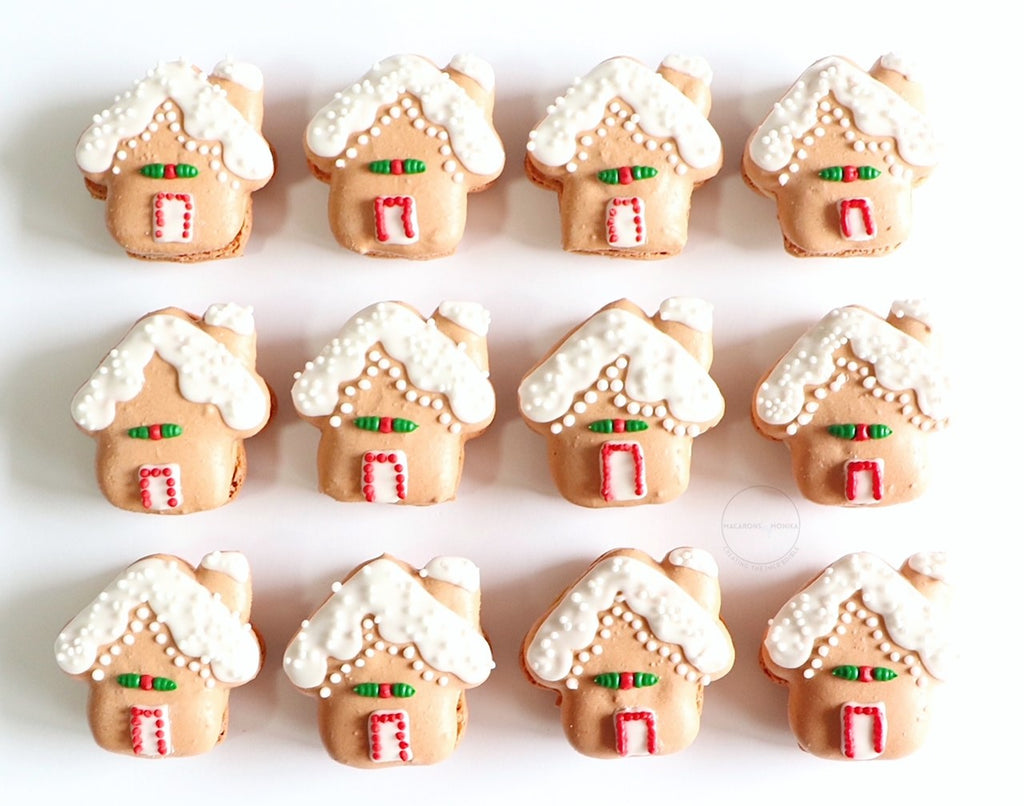 Gift your loved ones this Christmas season with these pretty and fun gingerbread house macarons! Comes in three packaging options in a delicious Biscoff flavour.
loose, minimum order quantity of 10, price is per macaron
clear favour box of 2 macarons, finished off with a red ribbon
white gift box of 12 macarons with a window lid and finshed off with a ribbon
Please note that while our macarons are naturally gluten free, the Biscoff flavour is not gluten free. If you require a gluten free flavour, please ask us!