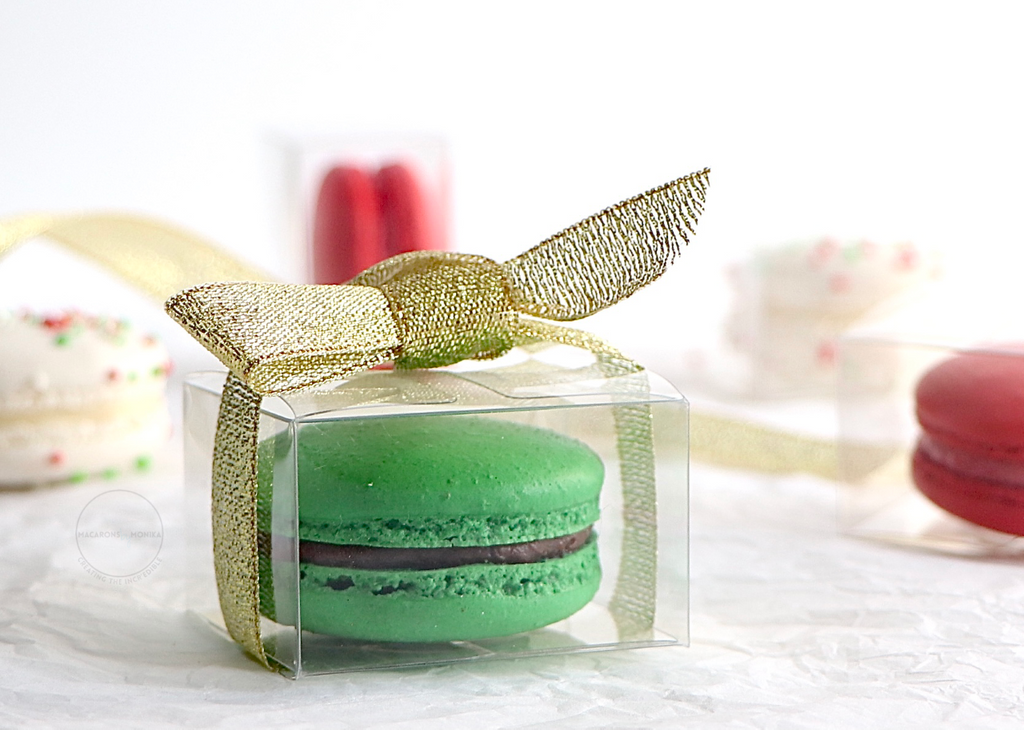 Our popular Christmas macarons are now available in favour boxes, perfect as table favours; or thank you gifts for friends, colleagues, teachers or the special people in your life!
Each favour comes in clear boxes, finished off with a gold ribbon.
Flavours:
red (raspberry)
green (Ferrero Rocher)
white (vanilla bean)
Size options available are 1, 2 and 3 standard macarons OR 7 mini macarons.
Colours and flavours will be chosen at random; however, we will ensure that you get a variety.
All flavours are gluten free.