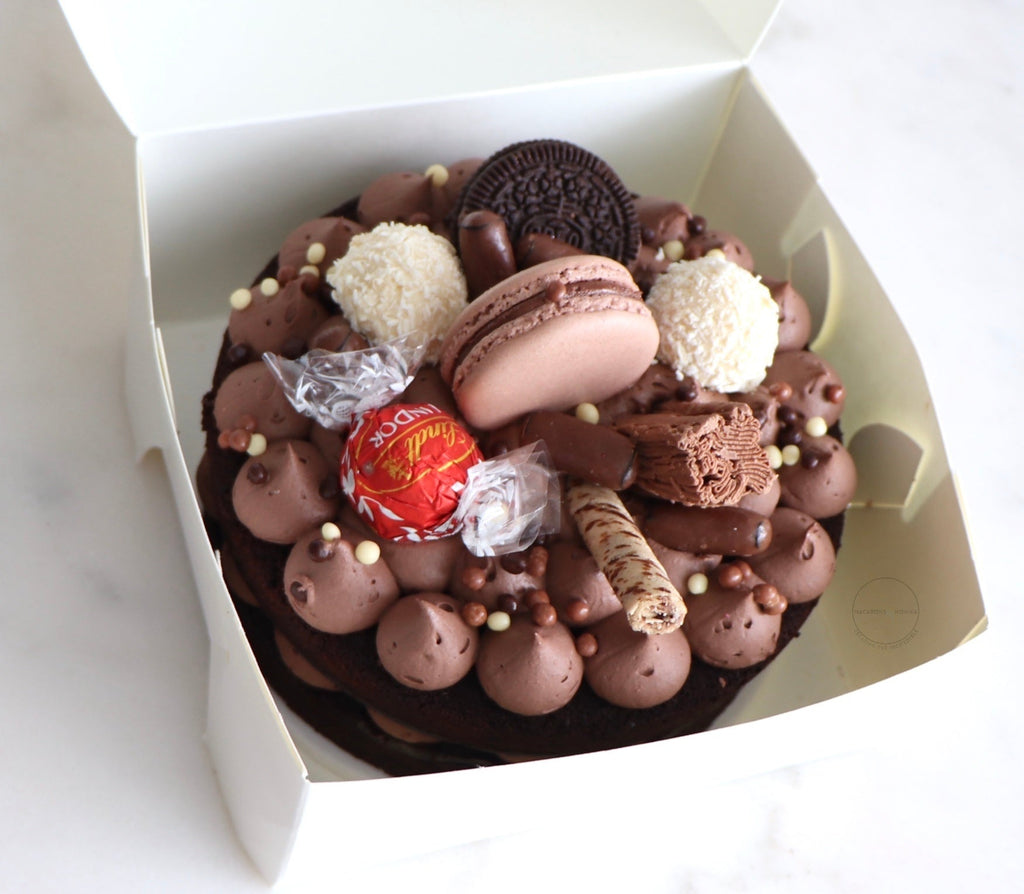 Our signature soft and moist chocolate cake, filled with chocolate buttercream, and decorated with macarons and edible sweets.
2 layers and 6" wide, enough to feed 4-6.
Come in two options:
cake only
cake + 16 macarons 
Macarons will be a selection of assorted colours and flavours drawn from what we have available on hand. All of our macarons are naturally gluten free except for one flavour; however, should Cookies & Cream be in rotation, we will replace with a gluten free flavour.
Gluten Free cake option available, a small surcharge applies. Please select YES from the drop down menu. 

Dairy Free and Vegan options are not available at this stage.