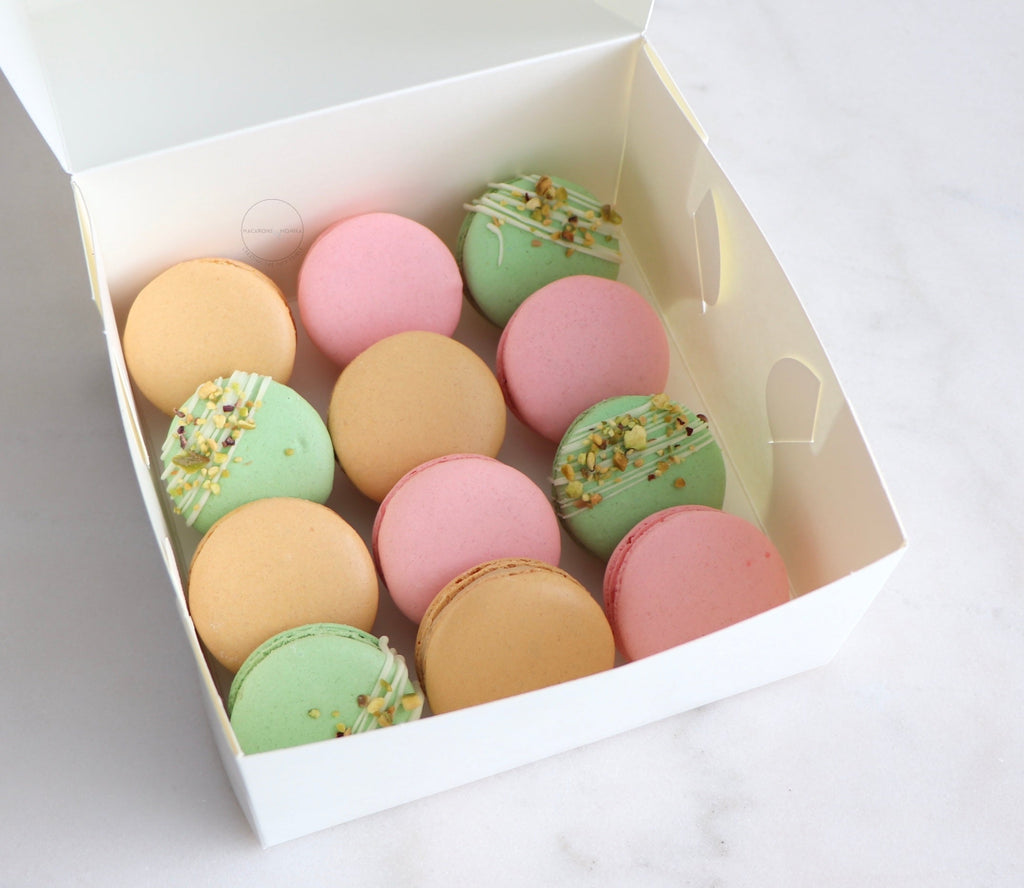 A selection of standard macarons in assorted colours and flavours that are available at time of packaging, packed in a white cake box.
Comes in three sizes:
small - 12 macarons
medium - 16 macarons
large - 30 macarons
All of our macarons are naturally gluten free except for one flavour; however, should Cookies & Cream be in rotation and you require GF macarons, please select YES from the drop down menu. Dairy Free or Vegan option not available at this stage.
Perfect for yourself, a gift for someone or for the party table!