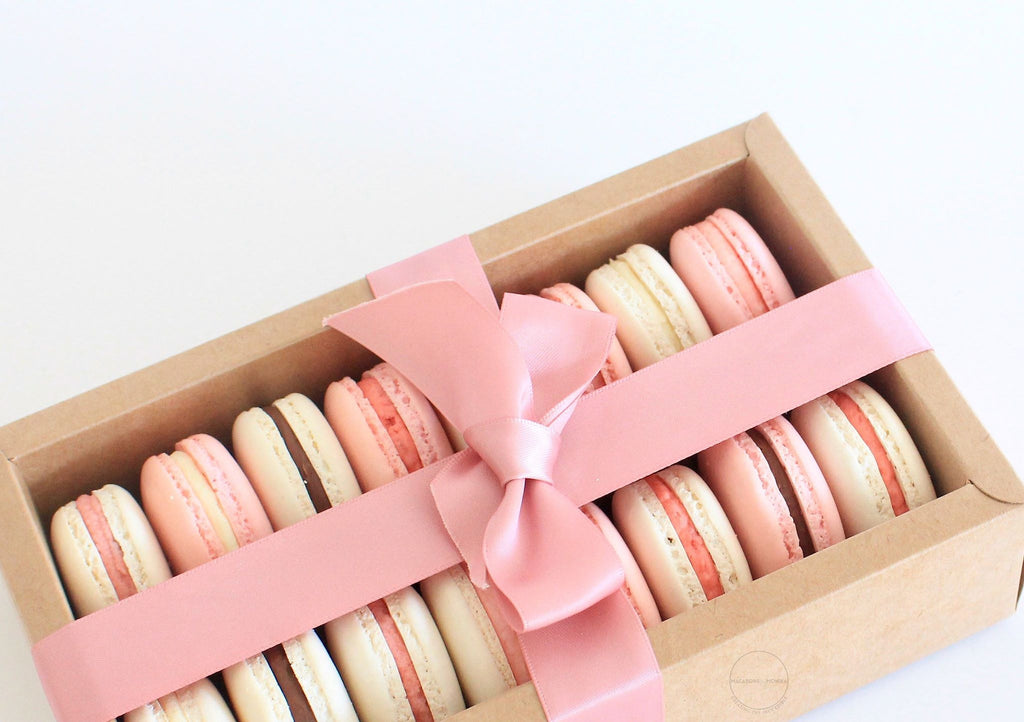 Have a wedding or event coming up and not sure which flavours to purchase? Or you just need a small amount of macarons? 
Why not purchase one of our sample boxes to help you out!
This sample box comes with 14 standard macarons in your choice of up to 3 light colours and 3 flavours from our menu.
Dark colours incur a surcharge due to the amount of colouring used.
Our macarons are naturally gluten free. Dairy and Vegan options are not available at this stage.